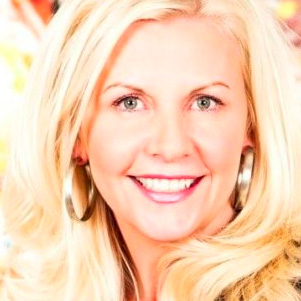 Nicole James
---
Nicole, one of Designer Training's recent graduates, said: 'When I completed my Certificate IV in Design of Kitchens, Bathrooms and Interior Spaces, I had such a feeling of elation. I experienced an overwhelming boost of confidence—I could now design kitchens and bathrooms professionally, and be paid to do it.
'The course is industry-based, and presented by industry-based trainers who "talk the talk", and back it up with their impressive resumes and industry awards. Not only did they teach us how to commercially design a kitchen or bathroom with professional prowess, they also introduced us to the industry through a variety of networking opportunities that you just don't get with many other courses.'
Nicole said that one of the many highlights of the course was the final assignment where she compared her current work to her first, very basic, efforts. Being able to see how her skills and knowledge had grown was exhilarating.
And her advice to others who might be thinking about training to become professional kitchen and/or bathroom designers?
"Jump in (like I did) and just do it. I have compared lots of courses and Designer Training courses stand head and shoulders above them all. I now have knowledge and skills and a qualification that people in the industry recognise and value."