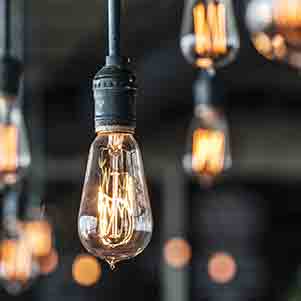 Michelle Burton
---
When asked what inspired her to sign up for further training in kitchen and bathroom design, Michelle Burton only hesitated for a moment. 'I am a big believer in on-going professional education and even more so as an independent designer – for three very good reasons: training reconfirms your knowledge base; you discover new methods and are made aware of all relevant codes and Australian standards; and the course environment provides a platform to make new contacts with industry peers.'
Michelle's interest in interior design started early. Raised in the deep south of the USA, she was influenced by frequent trips to the French Quarter in New Orleans, where she saw stately homes with high ceilings, chandeliers, antiques and rich colours. She describes her experience as 'Design overload!' being 'fascinated by the architecture and the way it made me feel,'.
Her commitment to continuing professional development shows in her credentials and considerable expertise. She holds an Advanced Diploma of Arts, Interior Design and is a Certified Kitchen Designer (CKD Au). Recently, Michelle was also named the 2011 Australian Bathroom Designer of the Year at the KBDi (Kitchen & Bathroom Designers Institute) Kitchen and Bathroom Designer Awards.
Michelle established her own company 'SMB & Associates Pty Ltd' in 1998 and developed her passion for colour and the practical use of space throughout the home. Her thirst for knowledge through continued training, attendance at design trade shows and a love of travel ensures her designs remain fresh and contemporary.
For Michelle, the highlight of the course was the opportunity to ask technical questions and problem solve with her trainers and peers. 'I think it's great that the course focuses on practical issues and is not all about design.'
'The course not only builds knowledge, it also makes the learner more confident about their skills. I feel that I now have a more balanced approach to the practical and the aesthetic issues that are fundamental to a successful design, and a happy client.
And what advice would she offer to others who are considering training in kitchen and bathroom design?
"Don't limit your thinking. Have a well-rounded approach to understanding people, their cultures and the interaction of form and function. And be receptive to different influences."