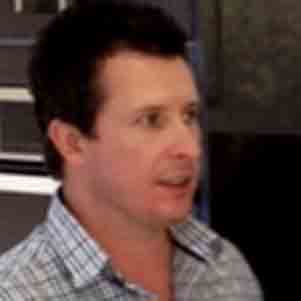 Alan Kelly
---
From a self-titled bored stay at home dad, Alan Kelly moved into becoming a showroom kitchen sales consultant and continued this for around 11 years. His preference was definitely in the area of service rather than sales which motivated him to pursue the Certificate IV in Design of Kitchens, Bathrooms and Interior Spaces with Designer Training Pty Ltd, graduating in 2011.
When asked what was the highlight of the course, he was quick to admit that "finishing it" was a triumph! "It was a hard slog to add it to my already busy life, but it was only when I did finish, I realised how much I benefited from participating." Alan said. His workplace initially insisted he do the training and he is now aware of how it opened his eyes to the design side, which had a domino effect of being able to pursue other career avenues such as becoming a designer.
When Alan first commenced his training, he wasn't aware just how much there was to learn not realising what was actually taught in the course. As he progressed he was able to use his newly acquired knowledge straight away in his job. The training covers everything from building and services colours and furnishing right through to detailed documentation to present to clients. The course gave him a new confidence which allowed him to stand out in his sales role. Prior to doing the course, he did what was needed to be done, now he puts in the detail and is able to drill down deeper into his clients expectations which in turn adds so much value to his and their partnership.
On completing the course Alan's newfound confidence and skills opened up new opportunities working for a building firm designing kitchens in brand new homes. The builder approached Alan as he identified a need for a specialist to be involved at the outset of the projects. This newly appointed role within the firm was a win win. The builder enjoyed the benefit of Alan's input and having a kitchen designer in-house. Alan's career has continued to thrive and he is now designing kitchens for a cutting edge manufacturer of kitchens and bathrooms.
"My advice to others is to take advantage of the unique opportunity for ongoing development, not only for your job, but for yourself! You are so much more than the company you work for and Designer Training gives you skills you can take with you wherever you go. If I thought I was doing my job 100% prior to the course, then I must be working at 200% now!"