Presentation Skills for Designers
Nationally Accredited Course
Nationally recognised course
Online – for students all over Australia
This is a nationally accredited course, and upon successful completion students will be issued with a Statement of Attainment.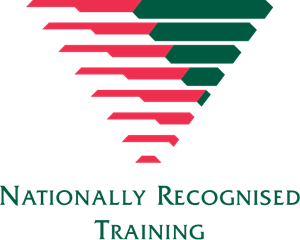 This course is focused on the selection of products and materials for kitchens and bathrooms and the development of material boards, concept boards and mood boards. Learn SketchUp as a communication tool to present 3D design concepts to clients.
If you would like further information on any of our accredited courses including cost, dates and enrolment form, please contact us.
For our accredited courses, we generally have an intake each month. These dates have been confirmed for 2023:
6th March
3rd April
8th May
Please note that you should aim to have the enrolment form completed the week prior to allow time for processing.
The Course Outline should be reviewed prior to enrolment and includes further information about course structure, units of competency, timeframes, costs and resources required.
This course is focused on learning presentation techniques as a communication tool to present design concepts including physical and electronic material boards.
It covers:
the elements of principles of design
the selection of appropriate materials and colours
presentation of selections using both physical and electronic methods
convey your materials selections creating material, concept and or mood boards using SketchUp
SketchUp to produce 3D design concepts of a kitchen and a bathroom design
This course includes the following nationally accredited units of competency:
CUADES302 Explore and apply the creative process to 2D forms
MSFID4015 Prepare materials and finishes boards for client presentation
Students will also learn how to use 3D CAD as a presentation technique to convey materials selections and to create a 3D kitchen and bathroom from our designs.
For a detailed list of resources required as a student of this course, please contact DTA for the Course Outline
"Let's add some short testimonials in here. They will catch the eye as a final note. exercitationem Porttitor consectetur fugit ligula officiis rhoncus litora deserunt ratione curae beatae! Augue faucibu"
"Keep them short and sweet, maiores alias consequatur aut perferendis dolor. Similique at tellus magna Adipisci facilisis optio incidunt, corrupti minus nibh sequi convallis magnam neque gravida vel consequatur mi iaculis magnis felis eleifend laboriosam explicabo fuga. Earum fugiat cillum harum!"
" Aptent mus quisque porttitor convallis tempora eaque blandit phasellus perspiciatis lectus, exercitationem."