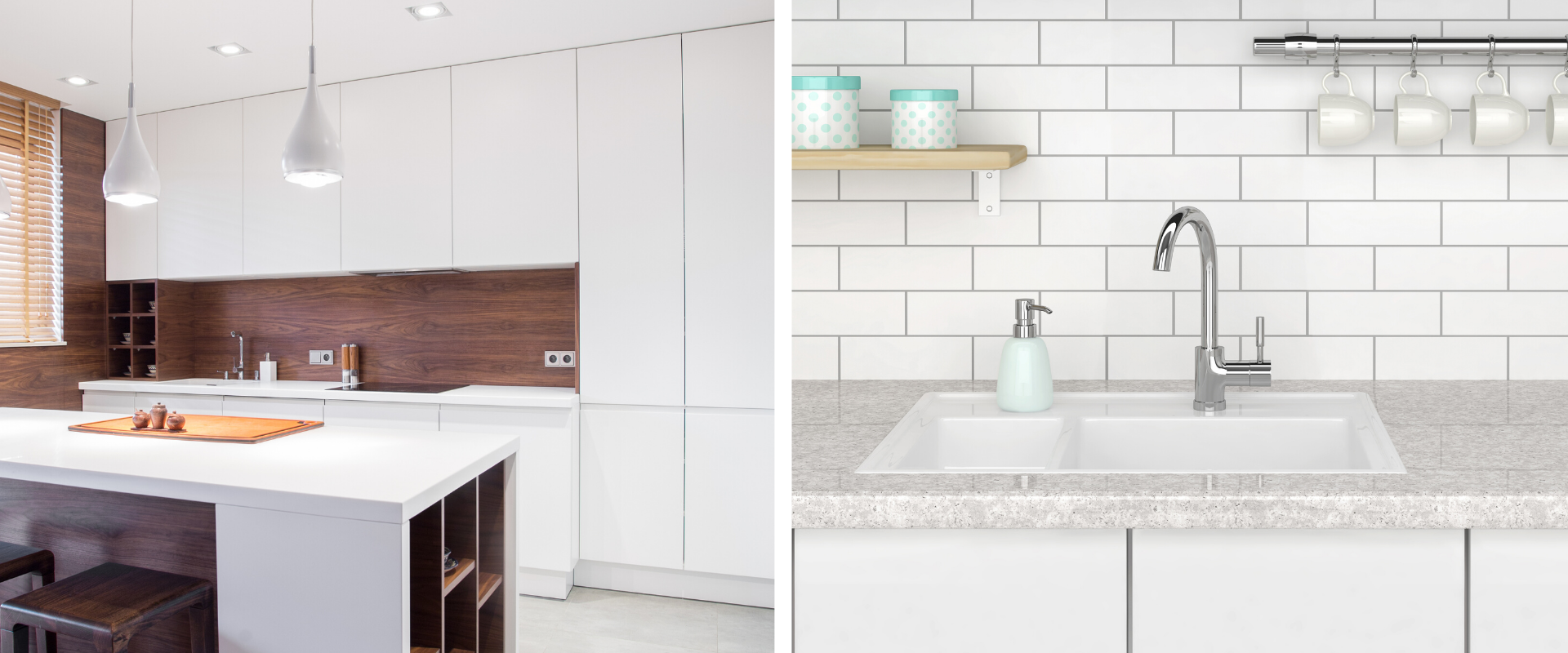 Design Essentials for Modular Kitchens
Online – for students all over Australia.
This is a nationally accredited course, and upon successful completion students will be issued with a Statement of Attainment.

Design Essentials for Modular Kitchens Short Course is for those wanting to design and produce documentation for modular kitchens (ie design kitchens using a predetermined selection of cabinet sizes, finishes and colours).
This course is focused on the design and documentation of modular kitchens. You will learn about elements and principles of design, design trends, styles and technologies. From undertaking the Client interview and developing a design checklist, you will plan, document and present modular kitchen concepts. This includes learning about industry standard sizes and conventions in the construction of cabinets and components, kitchen layouts and work zones and product knowledge to apply to the selection of materials. Concept designs are developed using 3D CAD.  2D CAD is used to develop a floor plan considering industry drawing conventions. This course will equip you to respond to the challenges of a design project and present your concept to the client.
Course Structure and Outcomes
This course includes the following nationally accredited units of competeny:
BSBDES303 Design and apply to creative process to 3D forms
BSBDES401 Generate design solutions
MSFKB3009 Provide advice on modular kitchens
It also includes:
3D CAD for Kitchens and Bathrooms to produce concept drawings, renders and video fly-throughs.
2D CAD for Kitchens and Bathrooms to produce orthographic drawings, including floorplans, elevations, sections and mechanical plans. This focusses on the application of Australian drafting standards specific to kitchens and bathrooms.
Upon successful completion of this course students can gain a Statement of Attainment which can then be used as direct credit for a range of nationally accredited courses such as the Diploma of Interior Design, the Certificate IV in Interior Decoration or the Certificate IV in Kitchen and Bathroom Design.
They can also enrol directly into the Certificate IV in Kitchen and Bathroom Design (MSF40318) with DTA with full credit for the units completed and the fees already paid.
Delivery Mode and Duration
This course is delivered to students all over Australia by distance education. This is a combination of online learning and remote private classes where a trainer logs into your computer.
The course is delivered part time over 18 weeks or full time over 9 weeks.
This course is multi-modal with a combination of distance (online) learning and remote private classes
Convenient learning from home, work or your preferred place of study
Flexible study mode to suit busy lifestyles
Easy to follow online and printable resources
Learning support available by private phone tutorials and private remote classrooms
Nationally accredited course and industry recognised qualification throughout Australia
Entry Requirements
Suitable for those with no industry experience and those with years of experience
Must be 18 years or older
Must be residing in Australia
Year 10 (or equivalent) level English and basic maths calculations and measurements
Computer literate in basic Microsoft or equivalent programs
Course Start Dates
We generally take enrolments on the first Monday of the month. The following dates have been confirmed: 5th July, 2nd August and the 6th September. Please note that you should aim to have the enrolment form completed the week prior to allow time for processing.
For further information including course structure, units of competency, timeframes and costs, please download the Course Outline, or contact us.