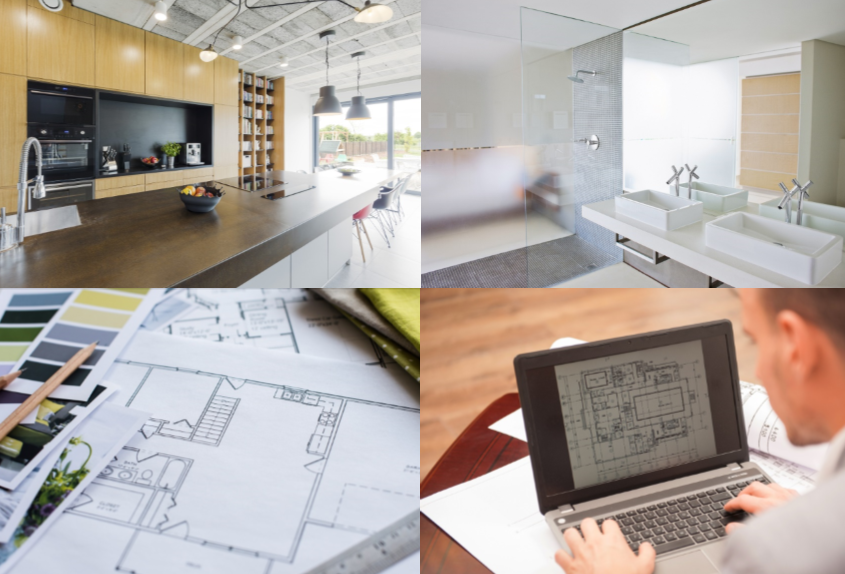 Certificate IV in Design of Kitchens, Bathrooms and Interior Spaces
(Nationally recognised training course code MSF40313)
This nationally recognised training targets those designing kitchens, bathrooms and other interior spaces that typically feature built-in cabinetry and furniture. It takes a holistic approach to kitchen or bathroom design whether a separate room or an area within an open plan environment. The entire design process is considered from conducting a site analysis and Client brief to evaluating and presenting design ideas using CAD.
The course is suited for either those who are new to the industry or professionals such as Interior Designers, Building Designers, Interior Decorators, Cabinet Makers or those in Sales and Marketing of kitchen and/or bathroom products looking for specialist knowledge in kitchen and bathroom design. It will equip you to excel in the two key design areas of the home that consumers are most particular about, and in which they invest heavily and demand top results for their investment.
Choose your own elective Streams to suit your interest, your timeframe and your budget.
After completing the Core Cluster of units, students select 2 Elective Streams from Kitchen Stream, Bathroom Stream, Interior Stream or Retail Stream. For more information, please refer to the detailed Course Outline.
Convenient learning from home, work or your preferred place of study
Flexible study mode to suit busy lifestyles
Easy to follow online and hard copy learning resources
Learning support available by private phone tutorials and private remote classrooms
Nationally accredited course and industry recognised qualification throughout Australia
Endorsed by the peak industry association in Australia, the Kitchen and Bathroom Designers Institute (KBDi)
Prerequisite course to become a Certified Kitchen Designer (CKD Au) or Certified Bathroom Designer (CBD Au)
Outcomes of this course
Communication with clients and the design brief
Completion of a site survey and identification of  and understanding existing services and construction methods
Accurate measuring of existing space
Design solutions to meet the client brief
Ergonomics, and planning considerations for kitchens and/or bathrooms
Creation of concept plans
Drafting to Australian Standards (AS1100)
2D CAD orthographic drawings including floor plans, elevations, and mechanical plans
3D CAD renders of concepts
Quotations and contracts
Project planning and timelines
Selection of colours, finishes, appliances, fixtures, fittings and accessories
Understanding of cabinet construction and installation methods
Career Options
Designer for a kitchen manufacturer, cabinet maker or builder
Designer for a bathroom renovation specialist
Work in a family business combining design with administration
Run your own business as an independent designer
Work in a retail environment
Sales or specification roles in the building and construction industry
We are currently taking enrolments for intakes on: 9th April, 7th May or 4th June
For further information including course structure, timeframes and costs, please download the Course Outline, or contact us.